Mana News editor Joe Trinder
At Waitangi this year  Kingi Taurua (Ngati Rahiri) the paramount Chief of  Te Tii Marae has come out saying David Rankin has misheard the announcement there is a ban on Burgers not Burqa especially triple cheese burgers with fries. The leadership at Waitangi want better food choices but are willing to consider burgers if they are healthy. Mr Taurua the Rangatira of Te Tii Marae is disappointed in Mr Rankin "He [Rankin] tries to make out he is a Rangatira/Chief when he simply isn't. He [Rankin] tries to make out he is a descendant of Hone Heke but Hone never had any direct descendants, David has no tie at all to Hone Heke he is saying these thing to boost his own profile." Kingi also explained "David doesn't come to Waitangi I've never seen him at Waitangi my whole Life".
Mr Taurua had a genuine  reason to disappointed with Mr Rankin he claims has desecrated their Urupa/Graveyard "Up home they have all the old people there in a cave this guy David Rankin he claims he is a descendant of Hone Heke and because he believed a construction company was coming to the cave he took bones from the grave. The question is how did he know what were Hone Heke's bones he had no idea of whose bones he was taking. He took the bones to somewhere he thought no one would find the bones"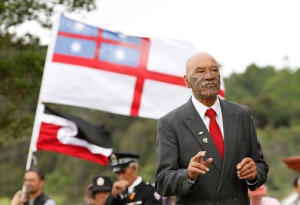 Kingi Taurua has advised me there is no ban on Burqa at Waitangi this year but would prefer people didn't bring unhealthy Burgers like a quarter pounder with cheese. Mr Rankin could not be contacted for comment.