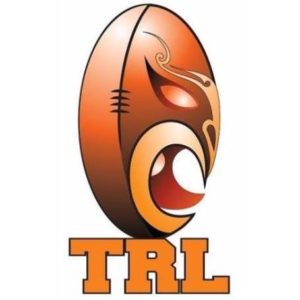 TE REO O TE TAI TOKERAU .
 LITTLE STEPS ON A LONG JOURNEY . Nā Hone Harawira
People who know me know I'm a fan of Māori living an alcohol-free, smoke-free, drug-free lifestyle. The statistics tell a grim story that you all know ends badly. But I want to tell you about changes within the Taitokerau Rugby League that give me hope for our code starting to take strong and positive steps forward.
Last week I got this message from the Mavericks, and I'd like to share it with you.
Kia ora Papa Hone
This is the Te Hiku o Te Ika Mavericks' first year in the Taitokerau Rugby League, and we want to introduce values that we know the TRL has tried to introduce in the past about drugs and alcohol in rugby league here in the Far North.
Our approach is to have a zero tolerance for alcohol and drugs (and cigarette smoking if we can) at our home games. This will include telling people (opposing teams and supporters) that we do not want drinking alcohol or smoking at our games (on the side-lines or in the car park).
All our after-match functions will be non-alcohol affairs as well. That means we won't be serving alcohol and we will also be asking others to not bring alcohol either. We'll still have mihimihi (speeches of welcome), kai (a good feed) and whakawhanaungatanga (mingling and getting to know one another) because we want everyone including players, partners, children and supporters to enjoy the function equally. Clubs are more than welcome to go to the local pub for a beer afterwards if they wish and some of us may join them. We know our kaupapa goes a little against the tradition of having a beer after the game, but we believe we can get all the benefits of a good after-match without alcohol.
We know this will be a challenge but we want to try to make it happen in a positive way as the season progresses, so that others can see what we are doing and hopefully come on board with the kaupapa as well.
We attended the TRL Board meeting last week and told all the other clubs what we were trying to do and also told them that we weren't trying to impose on their own club culture but that we hoped they would come to respect ours.
Nga mihi
Conor
Pawarenga Broncos have also announced that they won't be serving alcohol at their after match functions, and last week the Ngati Kahu Sharks began their season with a non-alcohol after-match as well.
I know this ain't gonna change the world, but I also know Sir Edmund Hillary didn't get to the top of Mt Everest just be turning up either. Every journey begins with the first steps. Hopefully this is one journey that we can encourage others to join us .
ENDS